Christmas eve was full of surprises last year!
I was visiting my family in Arkansas for the holidays and a childhood friend of mine called me with an unexpected request.
"Merry Christmas…also, I need your help with a kitten," he said.
He'd noticed a little kitten scurrying across a busy highway on Christmas Eve.
No one cared to notice, much less stop and help the kitten.
It appeared that everyone was too busy doing last minute shopping or rushing to holiday events to worry about the kitten.
Keep reading to find out how a good samaritan saved this precious kitten from a horrible fate.
A Good Samaritan
My friend, Justin, immediately put his car in park and began coaxing the kitten toward him.
The kitten was terrified, immediately running toward Justin's car and out of sight.
"I saw him run toward my car, but then he disappeared," Justin recalled.
Meanwhile, Justin was holding up traffic in the middle of the road.
Just when he thought he had no choice but to give up the search, he peaked above his tires…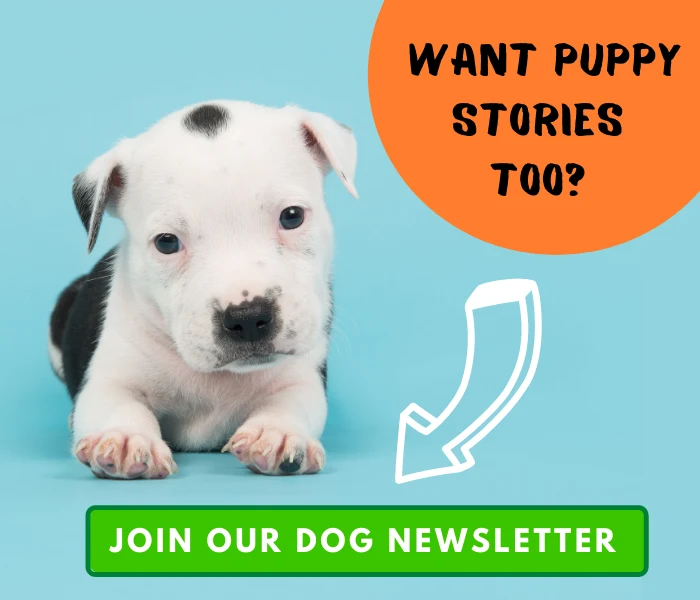 Gotcha!
There was the kitten, frightened and huddled up on top of the car's tire.
Justin scooped up the kitten and rushed back to his car where he wrapped him up in an old towel.
The kitten's attitude immediately changed upon being swaddled into a little purrito.
Now that he was safe and snuggled up in his rescuer's arms, he purred with relief.
He could rest easy knowing he was in good hands!
This hardest part was over, but now Justin had another challenge on his hands.
What was he going to do with the kitten?
All Hands on Deck
Justin returned home with the kitten and introduced their special guest to his wife.
Though the kitten was much safer in his home than in the middle of the road, Justin and his wife had a big dilemma.
They were concerned about the kitten's safety around their dog who suffered from anxiety.
The best they could do for the time being was to keep the kitten in a kennel on their back porch.
That's when Justin called me.
I drove to their house with supplies to help them temporarily accommodate the kitten until I could find him a foster home after Christmas.
Everything changed when I met the kitten…
Tiny but Mighty
This little guy wiggled his way into my heart in a matter of seconds!
I was expecting him to be semi-feral, but he was the complete opposite.
The kitten, now named Pokie, was extremely affectionate and purred non-stop.
A kitten as friendly and socialized as Pokie no business staying in a kennel on the back porch.
He was coming home with me.
I was nervous about how my family would react to me bringing a kitten into their home without permission.
I ultimately decided it's better to ask for forgiveness than permission.
I scooped up Pokie and took him home, hoping his charm would win my family over.
Mission Accomplished
My plan worked!
Pokie won over my dad and sister in a matter of seconds.
Can you blame them? Pokie's charm is irresistible.
It's impossible not to smile when curls up in your arms and gazes into your eyes.
I set up a little kitten cabin for him in the laundry room shower.
I then gave him a much needed bath (which he handled like a champ), flea and parasite treatment, and a tasty can of wet food.
He scarfed down the food enthusiastically, not yet knowing I'd make sure he'd never be hungry again.
Pokie is our little Christmas miracle!
New Beginnings
It's been a year since sweet Pokie was rescued and so many wonderful things have happened.
My friend and foster for FLUFF Nashville, Madeline Fitzpatrick, offered to foster little Pokie!
As much as I wanted to foser Pokie myself, my two resident cats, Moosh and Oliver, were not fond of the idea.
Pokie and I drove all the way to Nashville on December 31 where he'd start his new life.
Madeline scooped him up with open arms and welcomed him into her home.
In less than a few weeks, she received a message that'd change Pokie's life forever…
Happily Ever After
Since Madeline is a resident physician, she's made quite a few connections through her medical program.
One of her fellow resident friends visited Pokie and it was love at first sight!
It was a done deal– Pokie had earned himself a forever family along!
He'd also earned himself a new name: Marvin.
He was fully vetted and on his way to live happily ever after in his new home.
Little Marvin went from darting traffic on Christmas day to curling up on a warm lap with a family he can call his own.
Now he'll never have to worry about being frightened or hungry ever again.
He'll be living the good life from now on!
Be sure to follow Madeline on Instagram to see more of her adorable foster cats.
Get the best cat stories right in your mailbox!