Runt Kitten Celebrates Reaching 1 Pound After Saved From Uncertain Fate
Runt Kitten Celebrates Reaching 1 Pound After Saved From Uncertain Fate
When a litter of kittens was found at a cat colony, rescuers were worried to find one of the litter mates was only half the size of his siblings.
Keep reading to learn how this little kitty was nursed back to health!
A Little Behind
When rescuers found the litter in the cat colony, they knew this little kitty was going to need help.
So, they immediately started looking for a foster home for him and his siblings.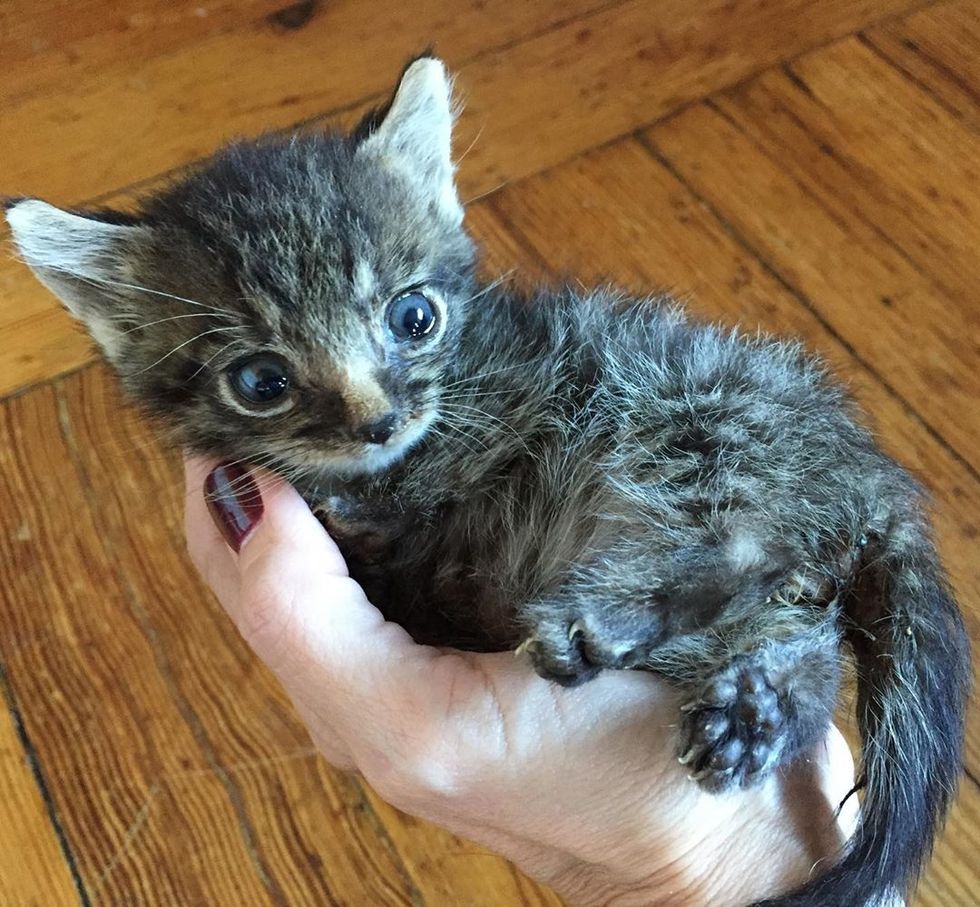 They contacted Heather Fontaine-Doyle, one of the volunteers at Broken Tail Rescue.
Of course, she offered to foster all of the kittens!
When they showed up at her house, they were 5 weeks old and weighed 16 ounces. All except for one, that is.
Weighing in at only 8 ounces, Pill Bug, the main character of this story, was only half the size of his litter mates.
"He looked more like a squirrel than a kitten," Heather said.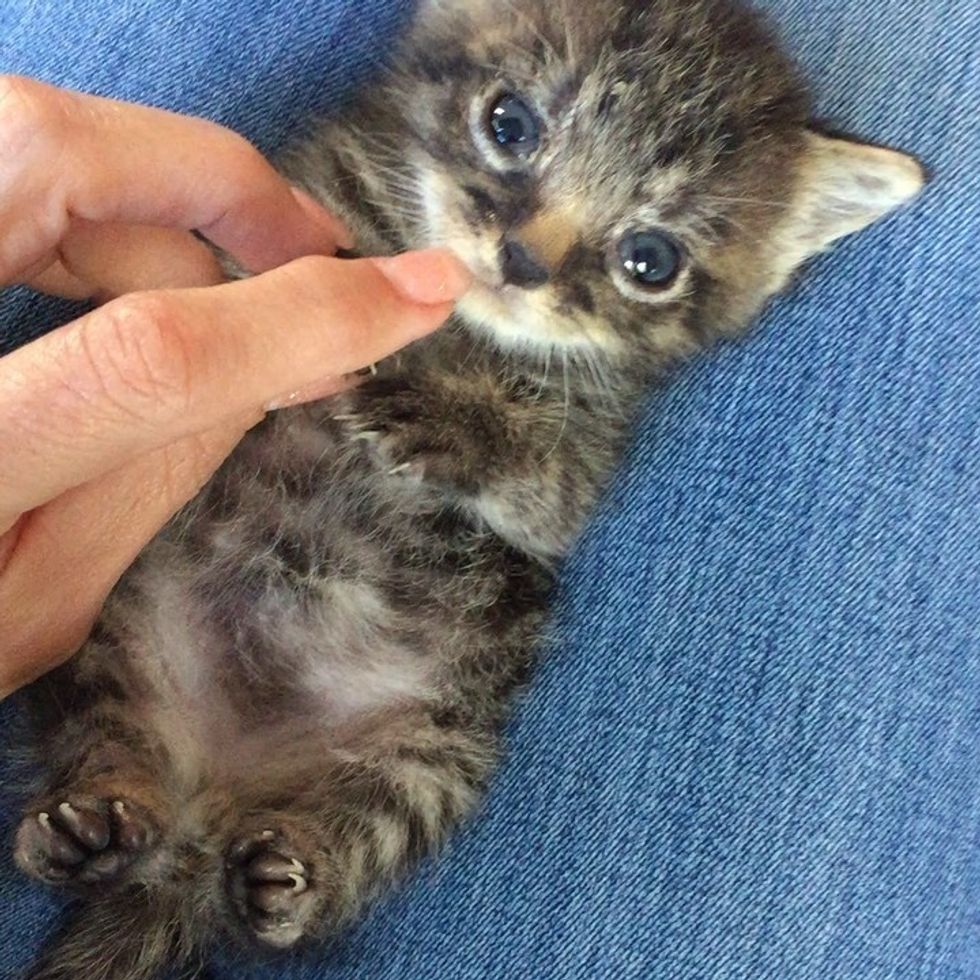 Special Attention for the Special Kitty
While it was clear that Pill Bug was a little different than his litter mates and might never be as big as them, Heather knew he wasn't fully healthy.
Caring for him at all times, she fed him through a syringe to make sure he was getting proper nutrients.
By making sure he was constantly stable, hydrated, fed, and loved, Heather began nursing him back to health.
In Hopeful Hands
Even though he wasn't fully healthy, he was active and rambunctious straight out of the gate.
So, Heather knew that in time he'd make a full come back.
It seemed Pill Bug knew he was in good hands, too.
He loved cuddling up to his foster mom and being carried in her pocket, which he fit perfectly into.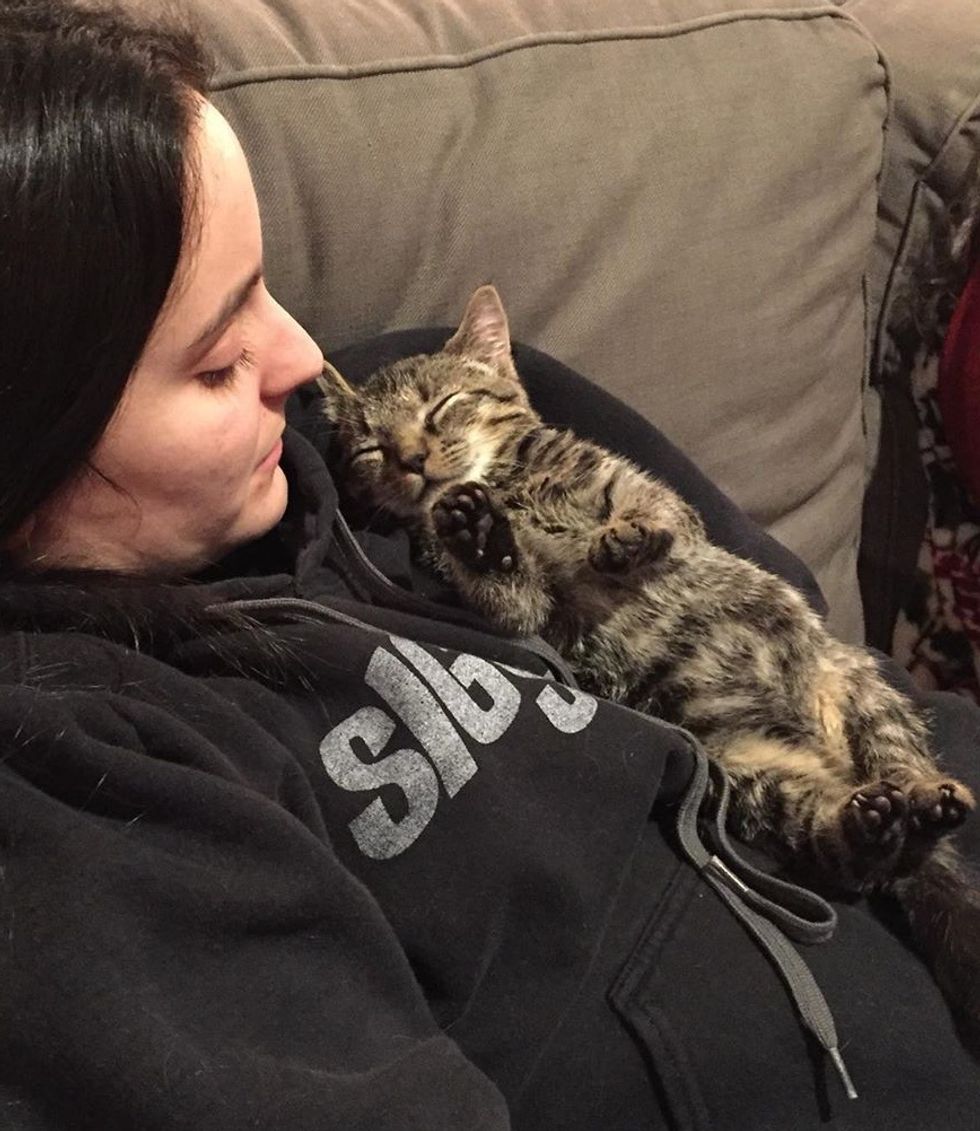 Since Heather knew he'd be healthy in time, she enjoyed the days when he was still tiny while she could.
Slowly But Surely
Just like his foster mom thought, Pill Bug kept on growing. After 9 weeks, he finally broke the one pound milestone!
Yet, he was still pretty far behind his siblings.
Not only did he struggle to gain weight, as he grew it became clear that his legs were abnormally short and bowed.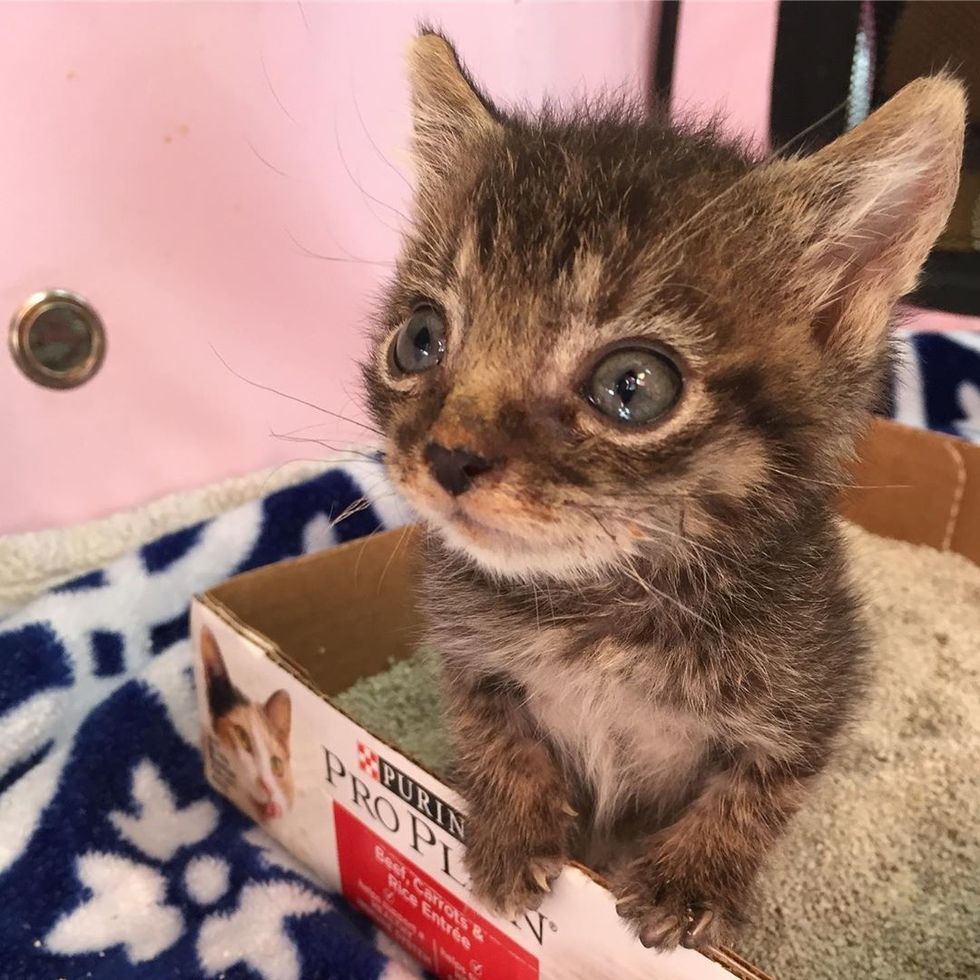 This inhibited him from jumping like the rest of the kitties, but he compensated for it in so many other ways.
Full of love and playful almost to a fault, Pill Bug lets nothing stop him from having a good time.
"He has adapted to how his body moves and engages in all the typical kitten behaviors. He just can't jump on the furniture," Heather said.
Living the Good Life
While Pill Bug is still a little small and has his own quirks, he's back to being a fully healthy kitty.
To make sure he continues to learn how his body moves, Heather has made sure he regularly sees a physical therapist.
This will ensure that he gets the most out of those peppy short legs of his.
"Once he was truly well, he became a feisty kitten. Fortunately, he's turned out to be a very loving cat," Heather said.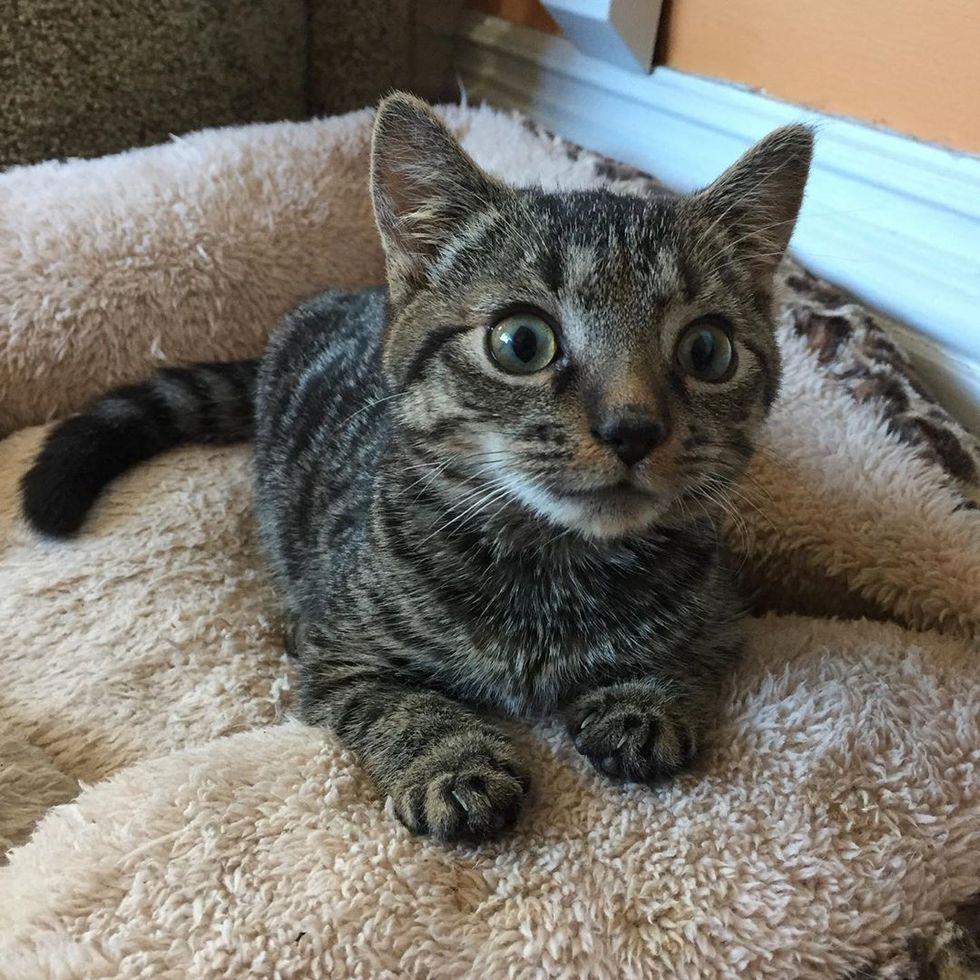 Happily Ever After
At 7 months old, Pill Bug has just reached three pounds.
While this is still a little on the small side, it's clear he's never going to let that stop him.
What he lacks in size he makes up in personality.
Pill Bug has a wonderful life with his foster mom and continues to grow bigger and stronger each day!