Special Kitten Rescued From Disease Outbreak Given Adorable Name
Special Kitten Rescued From Disease Outbreak Given Adorable Name
A few months ago, a shelter in Centra Texas found themselves in the middle of a bad panleukopenia (a highly contagious and deadly disease) outbreak.
While they were doing their best to get the situation under control, they were having trouble keeping healthy kitties away from the cages with infected cats.
They needed everything they could to keep one kitty born with special needs away from the infected cats.
Keep reading to see how a bad situation turned into this special Fur Baby's dream come true!
A Special Place For a Special Kitty
Rescuers contacted Tiffany Maki, the founder of Texas Special Needs Pets.
She instantly responded, saying she'd be happy to come rescue the at risk kitten and his two other siblings.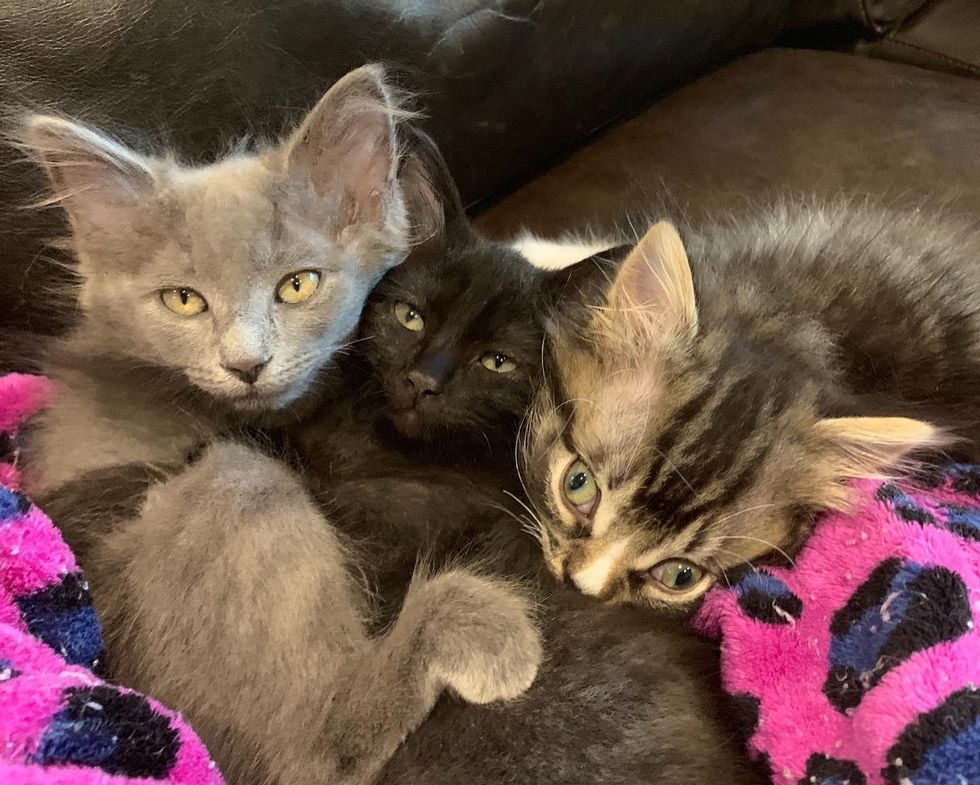 When Tiffany finally met the little kitty, she knew she had found a unique little fur baby.
Upon reaching the Texas Special Needs Pets' facility, all three siblings were placed in quarantine where they could receive all the proper medical attention they needed.
Sassy From The Start
This special cat had earned himself the name Sheldon Thunderpaws, waving his arms in the air and snagging for anything within paws reach.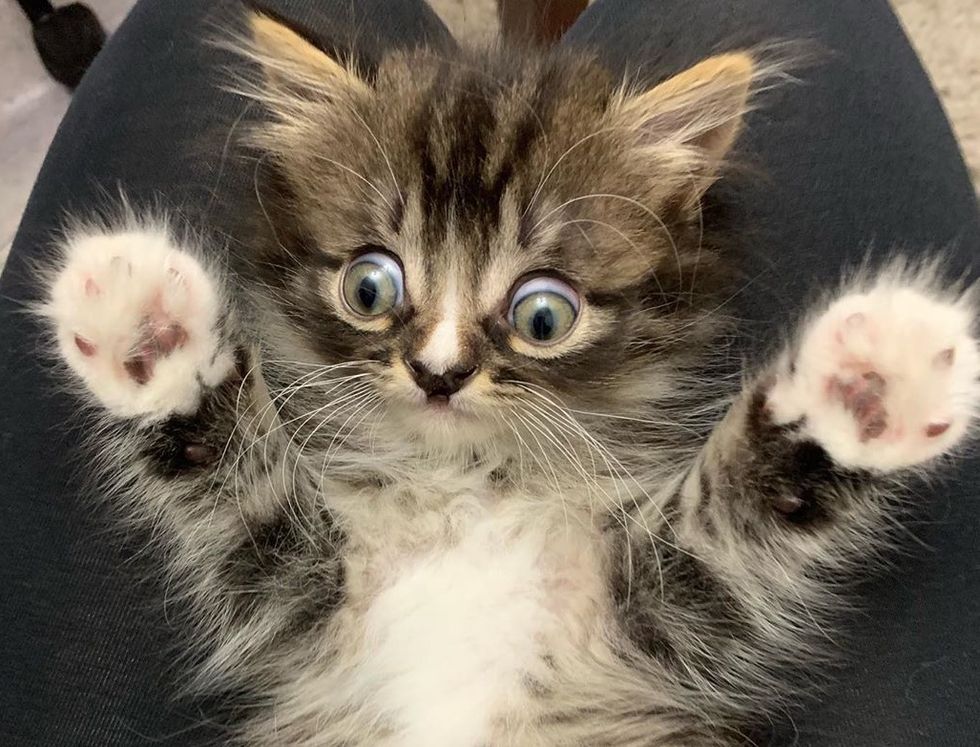 Thankfully, they were quickly cleared from quarantine and none of them had come down with the virus.
Once they were cleared, Sheldon and his siblings, Finnegan Dash and Daphne Willow, were ready to move to a foster home.
There they could comfortably adjust to their new environment outside of the shelter.
The Perfect Foster Mom
A volunteer at the rescue, Heather Blue, jumped at the opportunity to take in Sheldon and his siblings.
Considering his situation, moving from the rescue to foster care is crucial for Sheldon's growth and development.
As the runt of the litter, Sheldon already had to work harder to keep up with his siblings.
However, he also has a cleft lip and nose, a grade-2 heart murmur, and mild cerebellar hypoplasia (a brain condition that causes the head to wobble).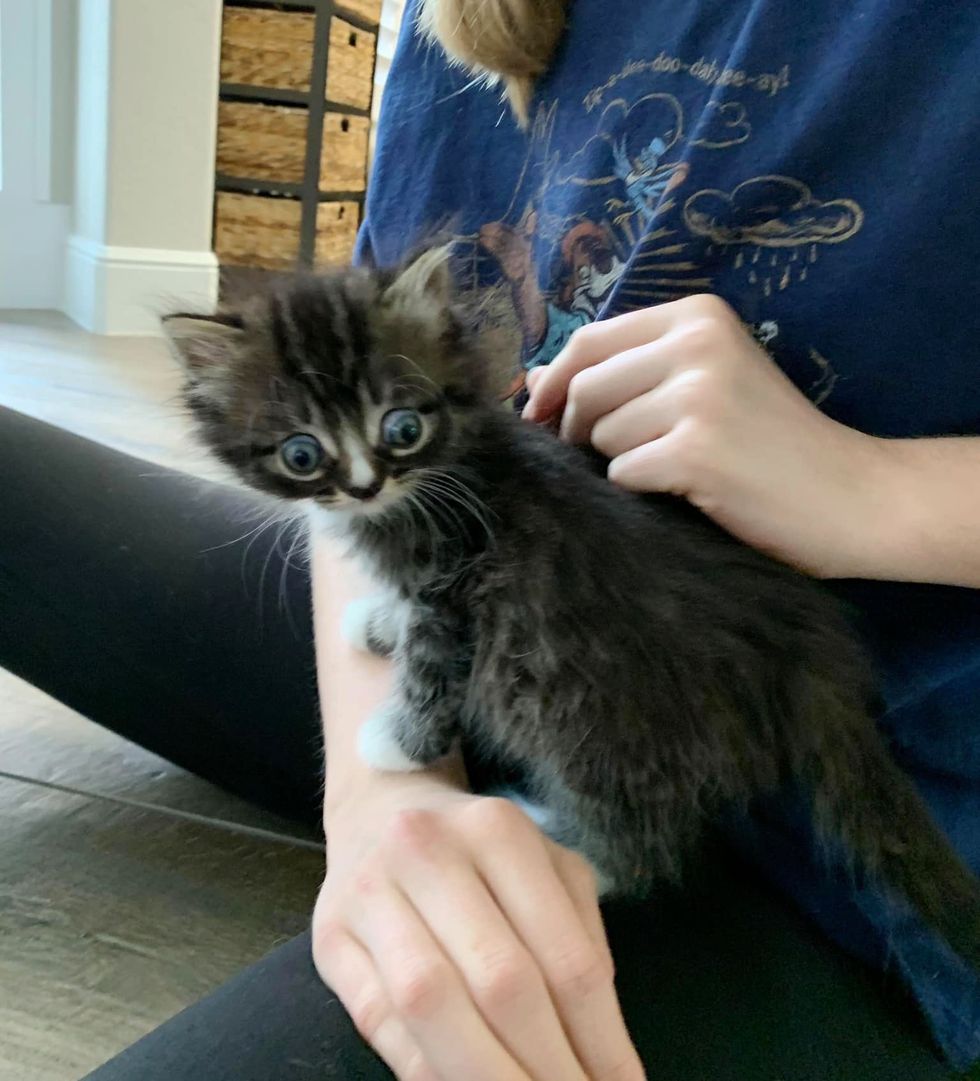 On top of all this, Sheldon Thunderpaws was diagnosed at birth with hydrocephalus, a buildup of fluid in the brain that makes things like basic motor functions or balance very difficult.
That being said, if any of the three of them were to have so many obstacles, Sheldon is definitely the most likely to overcome them, as he proves on a daily basis.
A Bad Case Of the Zoomies
What he lacks in jumping and climbing skills, he makes up for in speed.
Unless there's food to be eaten, Sheldon can be seen zipping in and around Heather's home.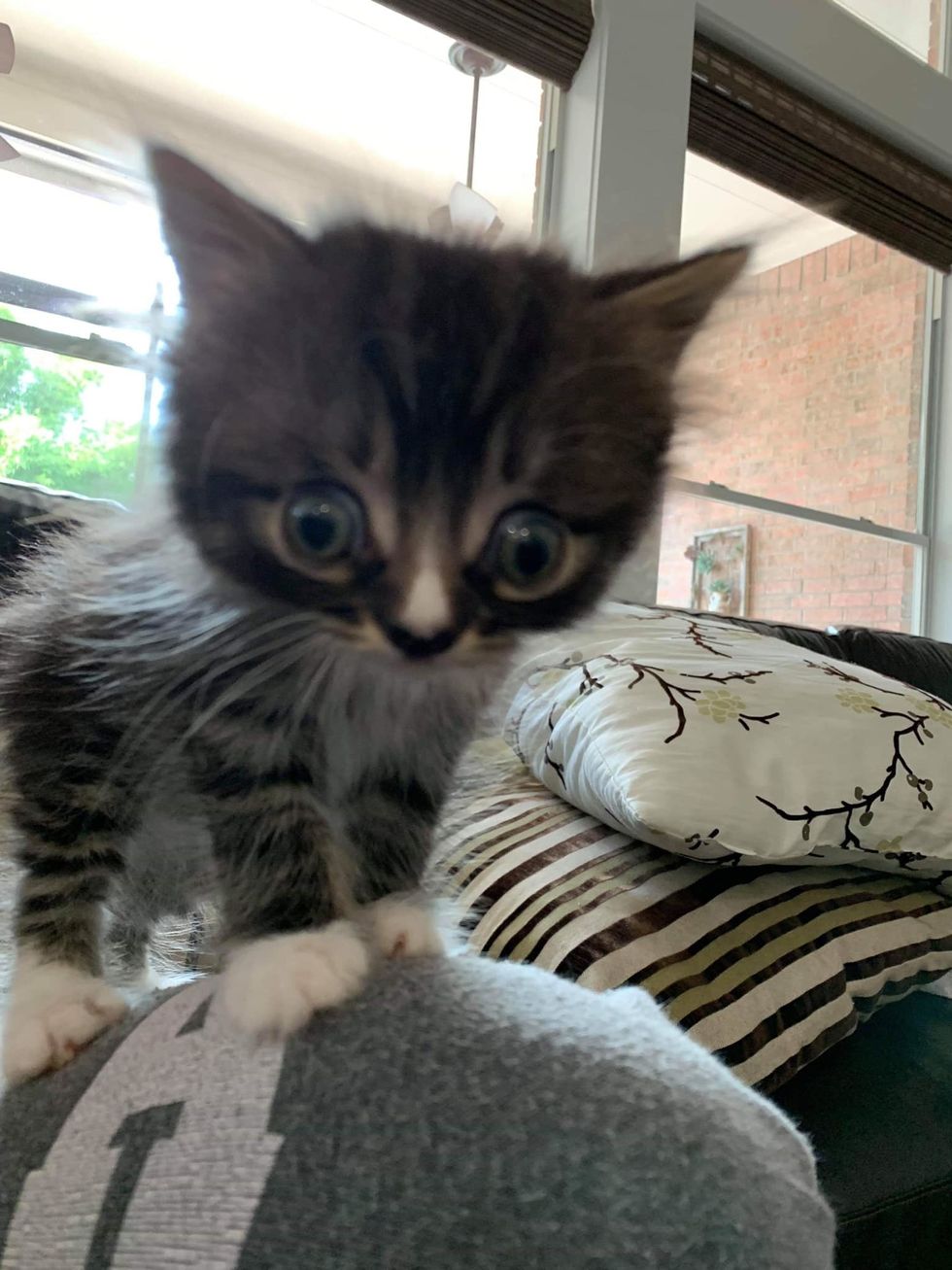 Since his vision and depth perception are a little different than the other cats, he has to be very vocal if he wants something he's not sure he can get.
He definitely knows how to use his voice.
Making Friends
Sheldon is also quite the social butterfly. Heather has two other cats, Penny and Paisley, who also have cerebellar hypoplasia.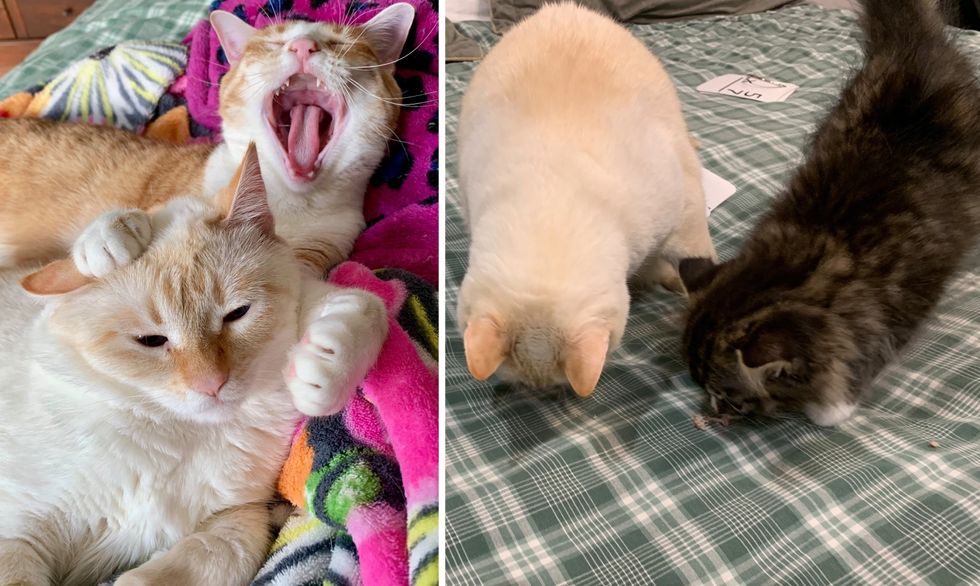 Penny, specifically, can be one tough cookie when it comes to making new friends.
However, Heather was surprised at how almost instantaneously Sheldon was able to befriend the anti-social former stray.
Ready for a Forever Family
With all the food, friends, and love he could ever want, Sheldon Thunderpaws knows he has finally made it.
As he continues to recover, grow, and zoom around, his siblings are also growing alongside him.
Soon, they will be ready to find forever homes of their own!