Down Syndrome Cat Finds Perfect Family Who Loves Him The Way He Is
Down Syndrome Cat Finds Perfect Family Who Loves Him The Way He Is
This is a story about a little kitten named Maverick, whose precious face and adorable eyes aren't the only things that make him special.
Keep reading to learn what makes him so unique and how this sweet tabby overcame some big obstacles to finally find happiness.
Overlooked, but Not Unnoticed
In August of 2019, a cat named Maverick was surrendered by his owner to a New York animal care center when he was only six months old.
Maverick's former owner was allergic to him and was unable to take care of him.
Tragically, the shelter was reaching its maximum capacity and Maverick was going to be euthanized.
As fortune would have it, the staff of the shelter became extremely fond of Maverick and were determined to save him.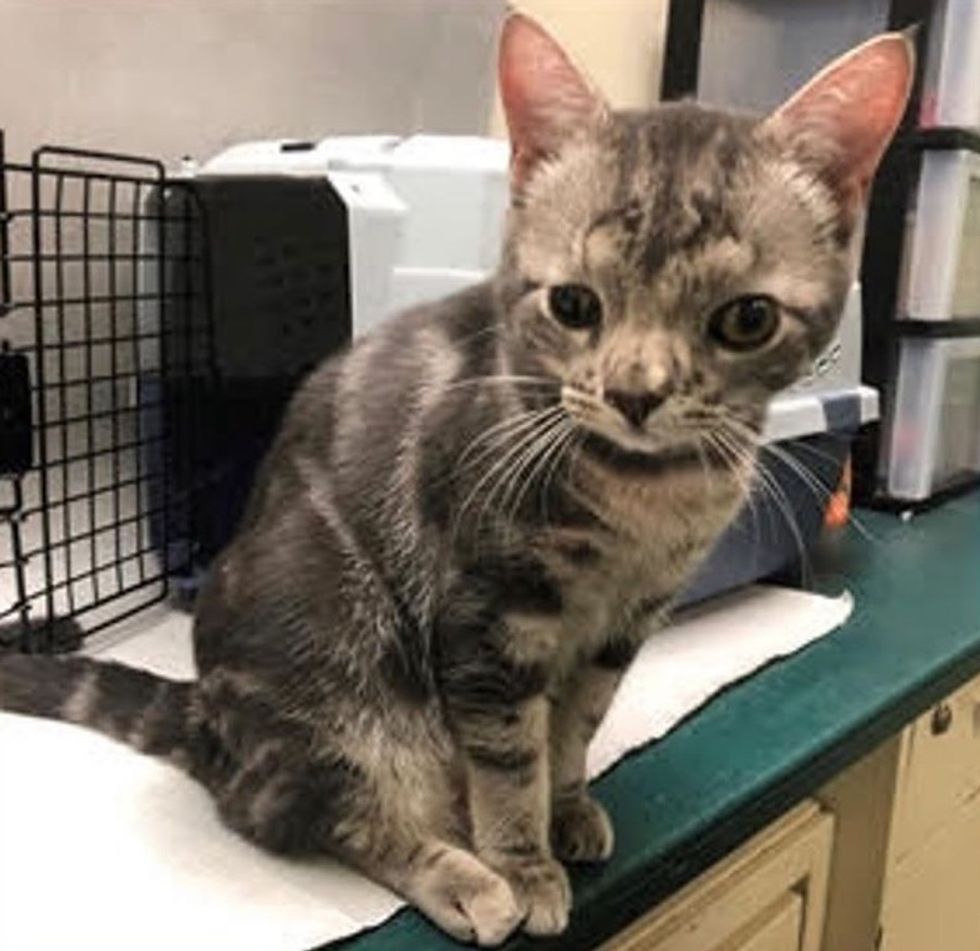 No Limitations
Maverick was born with an extra chromosome. His condition is comparable to Down Syndrome in humans.
He was also diagnosed with Hydrocephalus, an abnormal dilation of the ventricular system from an increased volume of spinal fluid (a build-up of fluid in the brain).
Maverick was very special and needed a place that could provide him with the resources he needed to safely grow.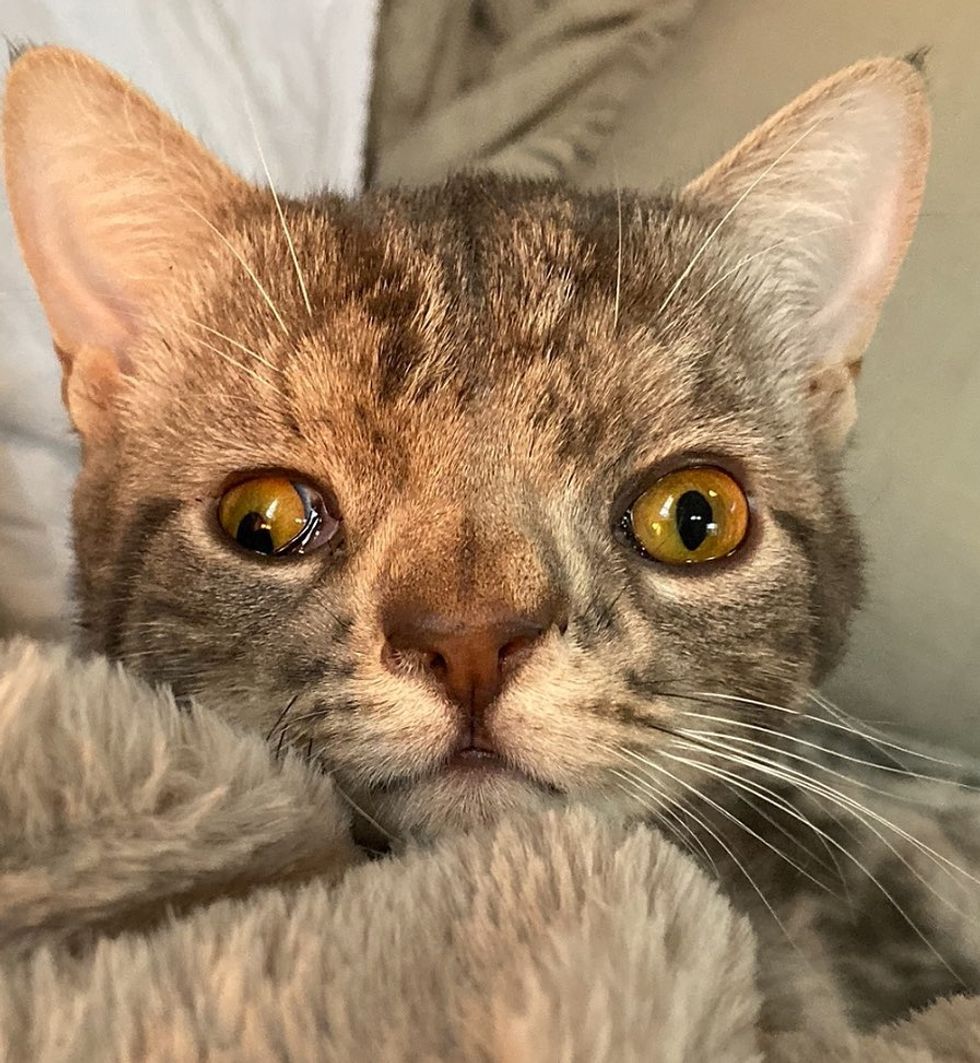 A Sanctuary
The shelter staff contacted Tara Kay, founder of The Odd Cat Sanctuary.
The Odd Cat Sanctuary is a non-profit famous for their outstanding dedication to helping kittens and cats with special needs.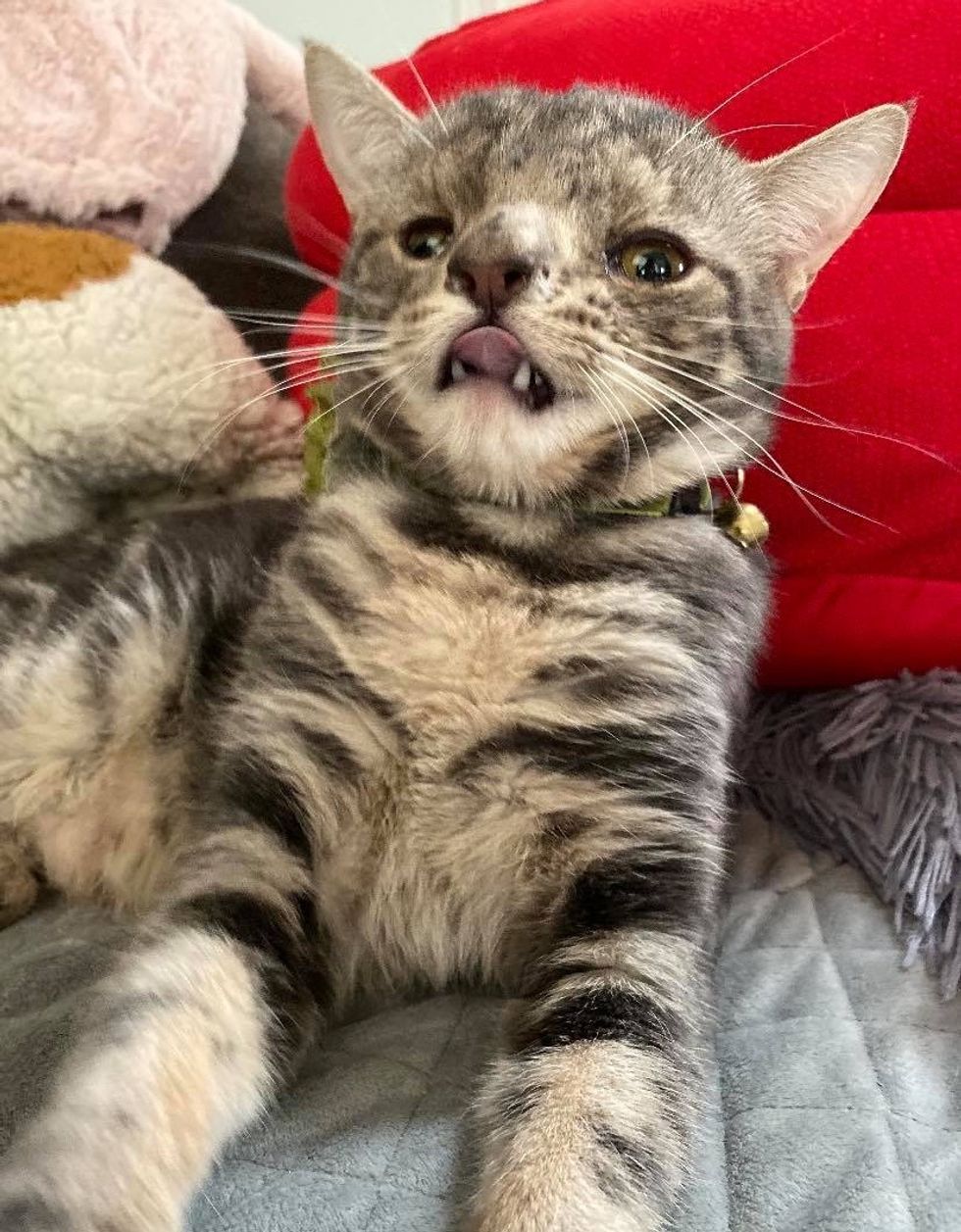 When they heard about Maverick, he was instantly welcomed by the rescue group without hesitation.
Thanks to the kind staff of the New York ACC, Maverick was given a chance to find someone who could take the best care of him.
A Forever Home
Maverick's life changed at the sanctuary. It was there that he became part of their family and found his forever home.
When Maverick arrived at the Sanctuary, he began to purr up a storm of happiness and bounce around the house with joy.
After everything he had been through, he knew he was finally home.
The sanctuary was going to be his permanent home. They even provided him with a caregiver who would make sure all his special needs were met.
It didn't take long for Maverick to feel the security and comfort of his new environment. It was as if he were meant to be there..
"His eyesight is not that great, but he can see. He breathes a little louder from his smushed face, but he's happy and healthy. He may look a bit different, but he's just the same as any regular cat on the inside. He is so friendly. He loves to talk and is such a chirper," said Tara from the Odd Cat Sanctuary.
Happily Ever After
Maverick is a very loving and kind-hearted tabby. His affection is equally matched whether he's making new furry friends or meeting new humans.
He especially enjoys playing with other cats, and he's quick to greet a new friend with a loving nudge.
Maverick's story is truly awe-inspiring. Despite all the obstacles put in his path, he never allowed them to slow him down or prevent him from living his life to the absolute fullest.
Maverick is now as happy and healthy as can be, from playing with his foster brothers and sisters to cuddling with his human companions.
Follow Maverick on Instagram!
Do you think Maverick is adorable? Let us know in the comments below.
Alicia is a professional writer in Arkansas. She lives for and loves her rescue cat, Calcifer.