On May 28th 2020, an Arkansas woman stumbled across a Facebook post desperately seeking someone to rescue 3 baby kittens without a mother.
The woman sprung into action and rescued the kittens, but soon noticed one of the babies was acting unusual…
Keep reading to learn how this orphaned kitten cheated death with the help of a kind stranger!
3 Little Orphans
Stephanie Pinkerton, a cat rescuer in Central Arkansas, was scrolling through Facebook when she came across a post that caught her eye.
Someone had found three tiny kittens with no mother.
Without their mother, the kittens desperately needed to be bottle fed.
Stephanie knew she was the right person to save these babies.
Not only did she have experience bottle feeding kittens, but she also had a nursing mama cat who might accept the kittens.
Determined to save them, Stephanie jumped in her car and brought the kittens to safety.
Mama Cat Adopts New Babies
Now that the kittens were safe and warm, it was time for them to meet their potential foster mom.
At first, Stephanie worried about how her mama cat would react to the orphan kittens.
The mama cat, Britta, had experienced difficulty nursing her own kittens when Stephanie rescued her in May.
But with the love and support of Stephanie, Britta had blossomed into a wonderful mother.
Stephanie hoped Britta would do the same for these new orphan kittens.
Now was the moment of truth. Stephanie introduced Britta to the kittens and let her become familiar with them.
Next, she guided the kittens to Britta's belly and waited to see if Britta would let them latch.
It was a success! Britta immediately accepted the kittens and let them nurse.
A Turn for the Worse
The kittens seemed to be doing great for the first few days.
After about a week, things suddenly went south for one of the kittens, Mochi.
"It was all of a sudden on June 9th. That morning he seemed to be doing well," Stephanie said. "But, then I noticed a little bit of vomit on the floor."
Because there were two other kittens in the room, Stephanie didn't know which one might have vomited.
She kept a close eye on them to determine what she should do next.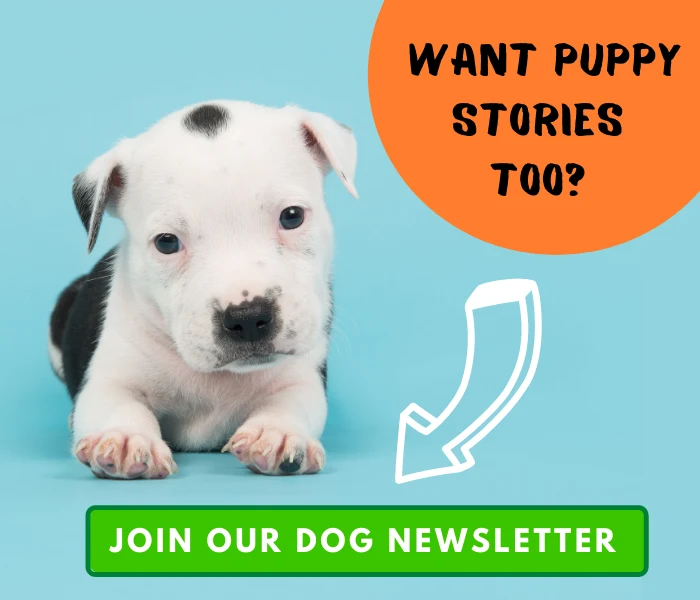 Keeping a Close Watch
Stephanie suspected one of the kittens wasn't doing well.
Later in the evening, she found a much larger amount of vomit with an unusual color on the floor.
By this time, she had begun to suspect it was Mochi that wasn't feeling well.
"Mochi wanted nothing to do with food," Stephanie shared. "He had diarrhea all over the back of himself."
A Cry For Help
Stephanie knew he had some sort of gastrointestinal problem, but was not sure how serious it was.
"Later, I walked in and he was obviously not right," Stephanie said. "He was sitting up, but you could tell every muscle in him was tense."
When she reached down to pick him up, he let out a cry of pain.
Waiting any longer was a risk Stephanie wasn't willing to take.
She knew Mochi needed medical attention immediately.
Knowing the problem was beyond her control, she immediately took him to the emergency vet hospital.
An Uncertain Fate
The vets ran tests and discovered Mochi had a bacterial infection and an iron deficiency.
Mochie was in critical condition. They immediately put him on an IV and got to work.
Sadly, the vets were unsure if he would make it. Kittens as young as Mochi were fragile and had a high risk of death.
"They told me that night that if i didn't hear from them, that was usually good news," Stephanie said. "I did not hear from them, thankfully. So, I contacted them the next morning."
Vets reported that Mochi had perked up and was feeling much better!
Road to Recovery
Stephanie then moved Mochi from the animal hospital to her local veterinarian, where he would continue to recover.
Mochi stayed on the IV, just in case, and began to gain back his strength. He stayed at the vet's office for a few more days.
As he continued to take his antibiotics, his symptoms started to disappear.
Safe and Sound
Stephanie eventually brought Mochi back home once he was cleared at the vet.
"He's been doing great," Stephanie said. "He's had a much better appetite and he's eating food like a champ."
He started out in his own room, just to be safe. Stephanie became worried because he started to cry again like he was in pain.
However, he just missed his siblings and foster mom!
When she put him back in the room with Britta and his siblings, the cries ceased and he went back to being a healthy, happy kitten.
Mochi spent the next few hours purring up a storm while snuggling with his family.
During playtime, Mochi would leap and tumble with joy alongside his siblings!
It was clear Mochi was very grateful to be back with the ones he loved most.
Happily Ever After
Free from his infection and no longer anemic, Mochi has made a full recovery.
In the next couple months, Mochi will be ready to be neutered and adopted.
In the meantime, Mochi is looking forward to many more days of snuggles, treats, and love!
Stephanie's Mission
Stephanie is a kind-hearted individual committed to rescuing cats and kittens in emergency situations.
All her rescue cats, including Mochi and his siblings, are spayed/neutered before finding their forever homes.
Stephanie is entirely self funded. She relies on kind individuals to donate food, kitten formula, and other essential supplies for her to continue rescuing cats.
Please consider donating a food and supplies directly to Stephanie from her Amazon Wishlist to help continue her lifesaving missions.
Be sure to join Stephanie's Facebook group and keep up with all her latest rescue cats and kittens!
Get the best cat stories right in your mailbox!